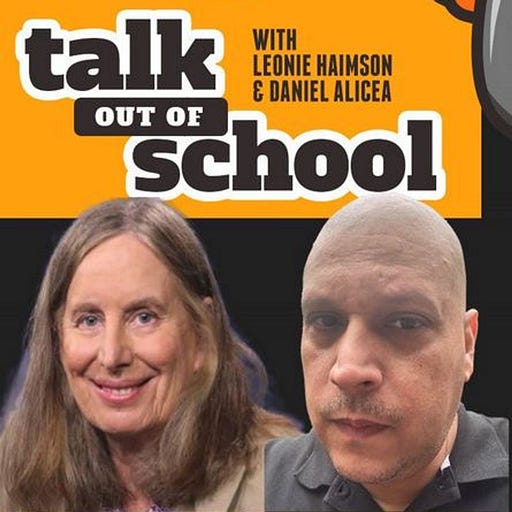 Jul 22 • 55M
The Co-location Transfer School lawsuit/ Why OT/PTs Voted Down their Proposed UFT Contract
A weekly podcast and radio show on WBAI 99.5 FM NYC, hosted by Leonie Haimson of Class Size Matters, and Daniel Alicea of Educators of NYC. We speak about the issues and controversies affecting public schools and public education in New York City, statewide and nationally.
Episode Summary
On Sunday, July 16, Daniel spoke to Laura Barbieri, lawyer for Advocates for Justice, and Kaliris Salas-Ramirez, member of the Panel for Educational Policy, about the lawsuit and preliminary arguments heard in NYS Supreme Court against the City's decision to relocate 3 high school transfer schools.
He also spoke to Melissa Williams, chapter leader of occupational and physical therapists, about the "no" vote by therapists, nurses, supervisors and audiologists rejecting their proposed UFT contract, and their continuing fight for a fair contract.
Episode Notes
Hearings today on charter co-locations and the eviction of West Side HS focused on class size
Lawsuit filed against NYC Education Department to block relocation of West Side High School
Public school occupational and physical therapists reject the new UFT contract, demand higher pay
2018 UFT Resolution to stand in solidarity with occupational and physical therapists throughout the renegotiation of a contract with the city of New York
Op-Ed: Occupation and Physical Therapists Continue to Fight for a Fair UFT Contract
---