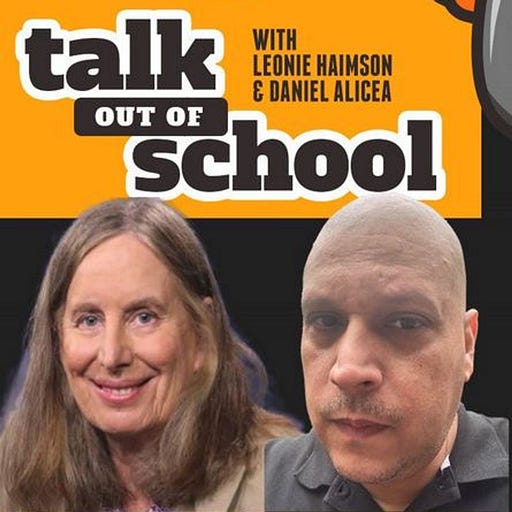 Apr 3 • 56M
Rep. Bowman's new bill, More Teaching Less Testing, and the PEP vote to approve the Mayor's education budget
A weekly podcast and radio show on WBAI 99.5 FM NYC, hosted by Leonie Haimson of Class Size Matters, and Daniel Alicea of Educators of NYC. We speak about the issues and controversies affecting public schools and public education in New York City, statewide and nationally.
Episode Summary
Representative Jamaal Bowman, a former NYC principal who represents sections of the Bronx and Westchester in Congress speaks about the new bill he's just introduced, called More Teaching, Less Testing.  Then two members of the Panel for Educational Policy, the NYC school board, Tom Sheppard and Jessamyn Lee, discuss the vote last week by the Panel to approve the Mayor's preliminary budget for schools, and explain why they voted no.
Episode Notes
Washington Post Answer Sheet on the bill, More Teaching, Less Testing
Press release from Rep. Bowman's office on the new bill. Click here to read a summary of the bill and a  section-by-section description.
Subscribe to Rep. Bowman's newsletter for updates: https://bowman.house.gov/newsletter-subscribe 
Daily News on the vote of the Panel for Educational Policy to approve the Mayor's Education Budget
Gothamist on how this budget would cuts school funding once again.