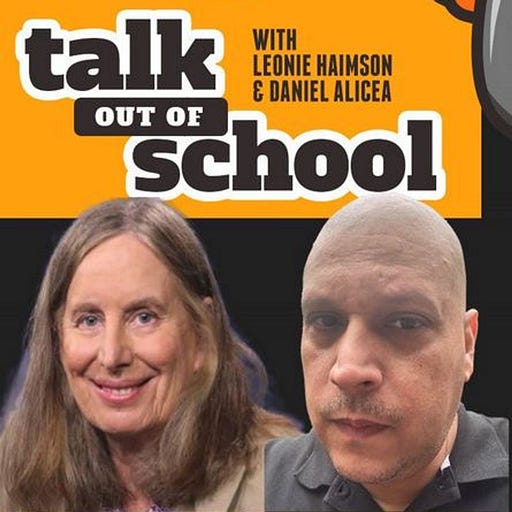 Jan 16 • 57M
Latest Talk Out of School Podcast: Conversations with Jose Vilson and Marianne Pizzitola
Daniel interviewed Educolor's co-founder & executive director, Jose Vilson. He also spoke to Marianne Pizzitola, President of the NYC Organization of Public Service Retirees.
A weekly podcast and radio show on WBAI 99.5 FM NYC, hosted by Leonie Haimson of Class Size Matters, and Daniel Alicea of Educators of NYC. We speak about the issues and controversies affecting public schools and public education in New York City, statewide and nationally.
Listen to tonight's broadcast of Talk Out of School.
Daniel chatted with Educolor's Jose Vilson. Jose is a veteran educator, writer, and speaker. He shared his work as EduColor's co–founder and executive director, some of his upcoming projects, and thoughts on various issues facing our NYC public schools.
Daniel also spoke to The NYC Organization of Public Service Retirees' President, Marianne Pizzitola, about this week's City Council hearing regarding city worker and retiree healthcare — centered around the proposed amendment to change admin code 12-126, and the city's plan to move retirees into Medicare Advantage. She also talked about the temporary injunction her organization won this week regarding retiree co-pays.
Lastly, callers called in to ask her questions and share comments.